Look Better Instantly - Fall Skincare Made Easy
Nov 5, 2014 1:34:12 PM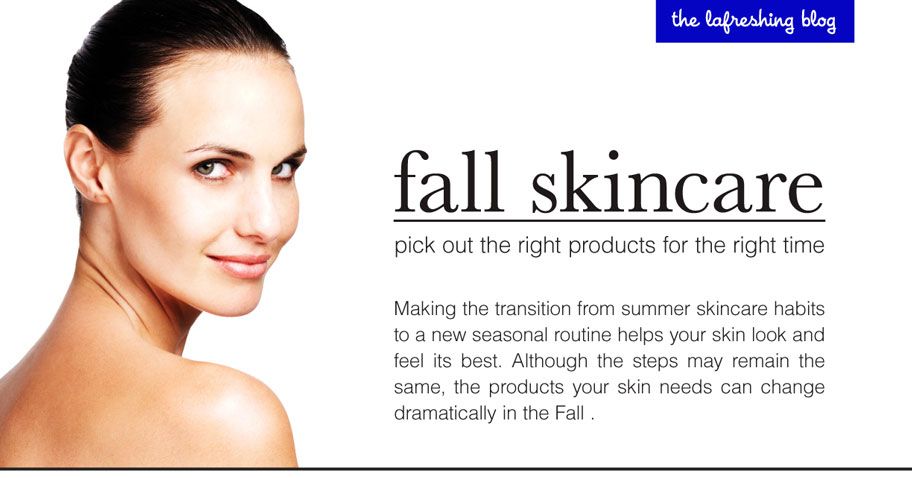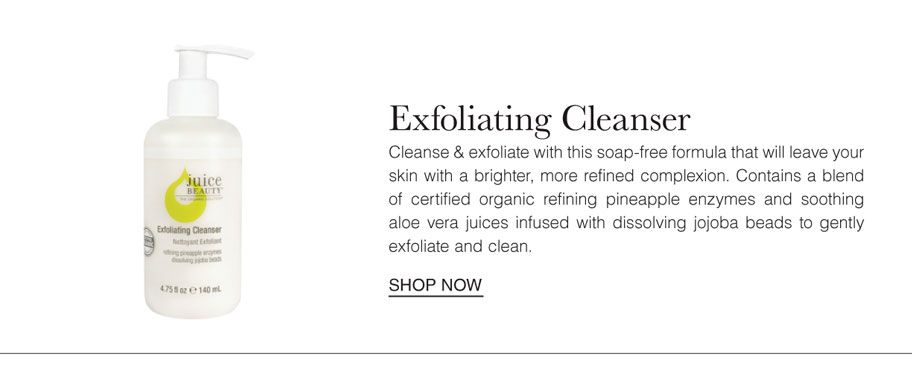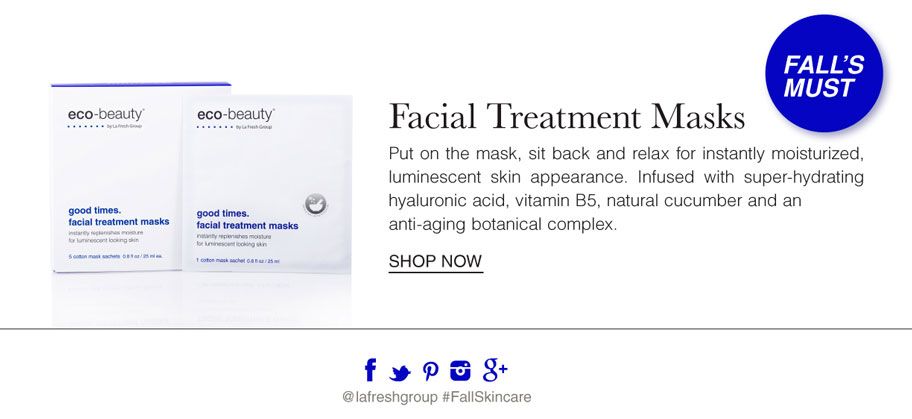 A great
Fall Skincare
regime means that you'll want to pick out the right products for the right time of year for the best and healthiest results.
Making the transition from summer skincare habits to a new seasonal routine helps your skin look and feel its best. Although the steps may remain the same, the products your skin needs can change dramatically in the Fall .
Glow Tonic
Exfoliating facial glow tonic. It helps tone, firm and tighten the skin. It removes dead skin cells for healthier looking skin. For normal to dry, aging and sensitive skin. Alcohol free.
Shop Now
Exfoliating Cleanser
Cleanse & exfoliate with this soap-free formula that will leave your skin with a brighter, more refined complexion. Contains a blend of certified organic refining pineapple enzymes and soothing aloe vera juices infused with dissolving jojoba beads to gently exfoliate and clean.
Shop Now
Exfoliating Cleanser
Face Serum
Instantly moisturizes and restores a visibly softer and brighter skin appearance. Made with collagen-producing peptides, super-hydrating hyaluronic acid, CoQ-10, natural aloe, jojoba oil, vitamin C & E and an anti-aging botanical complex including maqui berry, licorice root, ginkgo biloba leaf, grape seed & hickory bark.
Shop Now
Conditioning Body Wash
A rich, skin conditioning botanical cleanser for the entire body. This soap-free gel with a nourishing lather delivers all-over cleansing without over-drying. Pro-Vitamin B5 helps moisturize to leave skin feeling soft and silky. Invigorating Tea Tree, Lemon, Eucalyptus and Rosemary essential oils gently purify without stripping the skin's own natural moisturizers, as soothing essential oils of Sandalwood, Lavender, Orange and Clary Sage help condition and smooth. Formulated without artificial fragrances and colors.
Shop Now
"FALL'S MUST!"
Facial Treatment Mask
Put on the mask, sit back and relax for instantly moisturized, luminescent skin appearance. Infused with super-hydrating hyaluronic acid, vitamin B5, natural cucumber and an anti-aging botanical complex.
Shop Now
You must be logged in to post a comment.
click here to log in